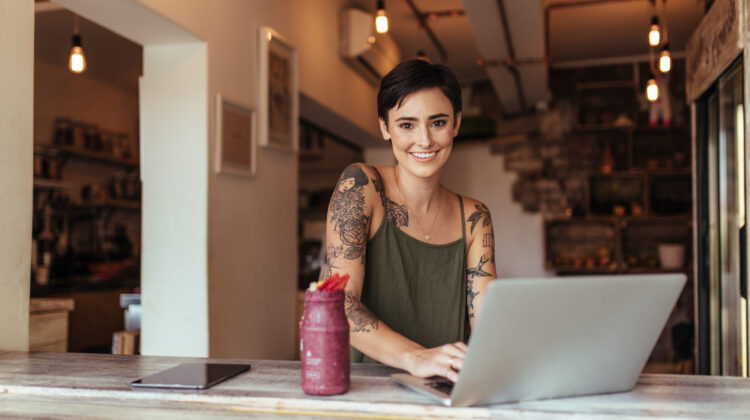 Automated Scheduling for Tattoo Shops
A wonderful story from "The Artful Needle Tattoo Studio"
So, the story goes. . . .
Once upon a time, in the vibrant city of Inkville, there was a renowned tattoo studio named 'The Artful Needle'. Known for its talented artists and innovative designs, the shop attracted a diverse clientele from near and far. To keep up with the growing demand, The Artful Needle decided to adopt an automated scheduling system, making it easier for clients to book appointments with their favorite artists.
One sunny afternoon,
a young woman named Lily was browsing through social media when she stumbled upon The Artful Needle's Instagram page. Enchanted by the intricate and unique designs, she made up her mind to get her first tattoo. She clicked the link in the studio's bio, which led her to their automated scheduling system.
On the scheduling platform, Lily could easily view each artist's portfolio and learn about their individual styles. She was particularly drawn to the work of an artist named Luna, known for her nature-inspired tattoos. Excitedly, she selected Luna and proceeded to the calendar to find a suitable date and time for her appointment.
With just a few clicks, Lily booked her appointment and received an immediate confirmation email, complete with details about her upcoming session and aftercare instructions. The system also sent her a calendar invite, ensuring she wouldn't forget her special day.
As the day of her appointment approached,
Lily received an automated reminder via email and text message, which she appreciated since she had a busy schedule. She arrived at the studio on time, excited and slightly nervous about her first tattoo experience.
The staff at the parlor warmly welcomed Lily and introduced her to Luna. After a thorough consultation, they agreed on a design featuring a crescent moon intertwined with a blooming rose. Lily felt comfortable and reassured, knowing she had made the right choice.
Luna's skilled hands worked their magic on Lily's skin, creating a stunning piece of art that exceeded her expectations. The entire process was seamless, from the moment she booked her appointment to the time she left the studio with her exquisite new tattoo.
The News Spread
Word about Lily's positive experience spread quickly among her friends, and soon, many of them flocked to The Artful Needle, using the automated scheduling system to book their appointments. The parlor's popularity grew, and its reputation as a top-notch tattoo studio continued to flourish.
The Artful Needle's decision to embrace automated scheduling not only improved their business operations but also enhanced the customer experience, leaving a lasting impression on clients like Lily. And so, the story of the bustling tattoo studio and its satisfied customers lived on, all thanks to the magic of automation.
More about Automated Scheduling
To learn more about how automated scheduling can help your tattoo shop – or any service business for that matter – give us a call at C5 Merchant Solutions or drop us a line here.  We'd love to help your business grow through smart processes.