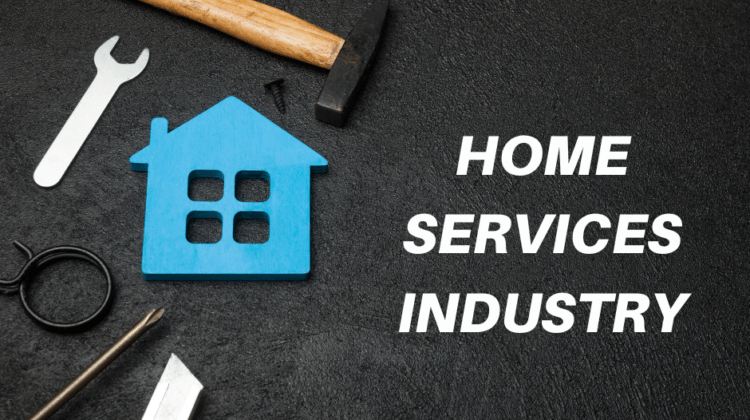 5 Reasons your Home Services Business should Adopt Electronic Invoicing
In today's climate, giving customers a convenient way to pay is paramount for any business. In the home services industry, Electronic Invoicing is a widely expected convenience that your business should be implementing.
If you aren't already offering electronic invoicing (e-invoicing) with click-to-pay features, read below for 5 reasons to start.
1 – Faster, Convenient Payments.
E-invoicing with click-to-pay payment links allows customers to make payments quickly and easily. This can significantly reduce the time and effort required to process payments and reconcile accounts, improving cash flow and reducing administrative costs.
2 – Increased Accuracy and Efficiency.
Utilizing electronic invoicing eliminates the need for manual data entry. This can improve accuracy and efficiency, reduce staff time; and virtually eliminate the risk of costly human mistakes.  Whether it's a text-to-pay link or an invoice sent via email, C5 Merchant Solutions can show you several options in which to send electronic invoices quickly that get updated directly to your payment or accounting systems.
3-Improved Customer Satisfaction.
Today's customer likes convenient and easy payment options. Nerd Wallet's latest study shows that one-third of homeowners plan to use credit cards to pay for home renovations.  And 45% of millennial homeowners planning to renovate intend to use credit card for payment. E-invoicing with payment links provides a convenient and seamless payment experience for the homeowner. This can enhance customer satisfaction, reduce late payments and help to build stronger relationships with your customers.
4 – Enhanced Security.
E-invoicing with click-to-pay links offers a more secure payment method compared to traditional paper-based invoicing. It allows for encrypted data transmission and secure payment processing, reducing the risk of fraud or theft.
5- Cost-Effective.
When it comes to operating your business, cost effectiveness is a top priority. E-invoicing with payment links eliminates the need for paper invoices and checks, saving on printing and postage costs. It also reduces the need for manual data entry and other administrative tasks, lowering your overall cost.
If your home services business wants to get paid faster, create efficiencies, save money, and offer homeowners convenient ways to pay, then reach out to our team here at C5 for a quick phone call to learn just how easy electronic invoicing is to implement. We'd love to help!