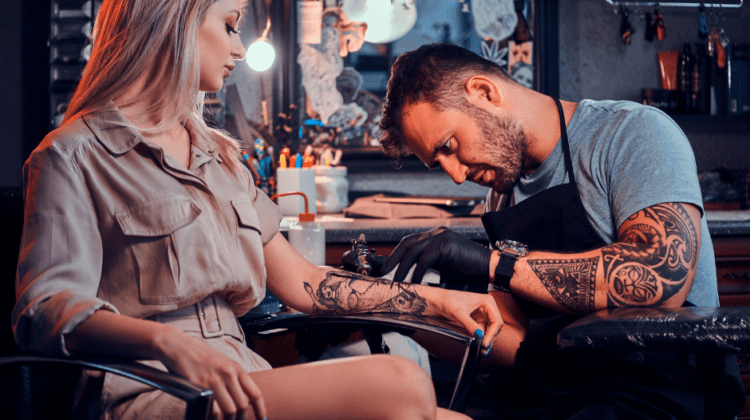 Credit Card Processing for Tattoo Shops
Steps to consider when setting up credit card processing for tattoo shops
Whether it's a sentimental nod to something in your life or you just love the amazing art, tattoos are more popular than ever. Here at C5 Merchant Solutions, we work with artists across the country every day creating efficient and convenient credit card processing for tattoo shops to help them grow their business.
Stop losing money and running the risk of tattooing someone who doesn't have enough cash to pay you.  Accepting credit cards at your tattoo business can be a convenient and secure way to process payments and increase revenue.
Here are some steps to consider when setting up credit card processing for tattoo shops.
1- Choose a merchant services provider.  
Look for a reputable merchant services provider that offers competitive rates, reliable service, and advanced security features. A brokerage like C5 Merchant Solutions can offer you the best rates and products from the nation's leading processors.  The research is done for you, leaving you to focus on running your business.
2- Set up a merchant account.
Once you choose a merchant services provider, you'll need to set up a merchant account. This account will allow you to accept credit card payments and transfer funds to your business bank account.
3-Select a terminal or point-of-sale (POS) system.
You'll need equipment to implement credit card processing for tattoo shops. Depending on how your business operates, there are several options available. At C5 we can show you mobile readers for artists who work on-the-go; countertop terminals for those running a fixed location; or a full-fledge POS system tailored specifically to tattoo shops with scheduling, e-invoicing and text reminders.
4-Train your staff.
Make sure your staff is trained on how to use the equipment and how to handle credit card transactions. They should be familiar with your merchant services provider's policies and procedures. C5's payment professionals will install and train your tattoo artists and any staff using the credit card system. 
5-Display signage.
Let your customers know that you accept credit cards by displaying signage in your shop or on your website.
6-Secure your transactions.
Complete your annual PCI-Compliance questionnaire to ensure you're using the latest encryption technology and following industry best practices for data security. Your merchant service provider will give you direction on how to access the questionnaire as a customer of their processing company.
By following these steps, you can offer credit card processing for tattoo shops and provide a more convenient payment option for your customers.  Schedule a call with one of our C5 team members today to learn how we can help you start growing your business with credit card processing.