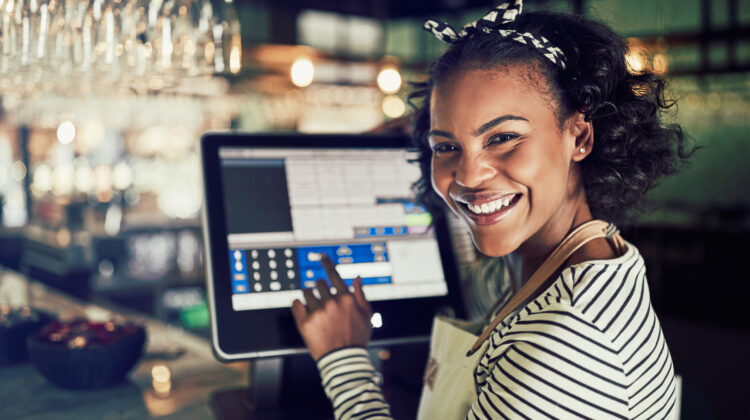 5 Steps to Help Your Business Choose a POS System
Whether you are setting up a retail business for the very first time, or you are an experienced merchant, having the right Point of Sale (POS) system is essential for success. Your POS is the central factor of your business, and is much more than just a way for customers to pay for their purchases.
Step 1: What is your need?
A great POS system can merge and simplify crucial business operations as well as provide you with a steady stream of data, which you can use to make informed business decisions. Today's POS systems can handle a lot more than payment transactions. They can help with every aspect of your business, including invoicing, inventory, accounting and reporting, to name a few.
Step 2: What is a point of sale system and do you need one?
It's simple on the surface: The point of sale is simply where sales are made. Traditionally, this would be a cash register. In today's market, POS systems are not always stationary. Instead, they're mobile, cloud-based networks with comprehensive business functions.
Having a mobile POS makes it easy to accept payments, as well as access your business data and analytics in real time dashboards while on the go.
Step 3: What are the trends telling us?
Many of the best POS solutions now accept multiple forms of payment. According to a recent study, the number of credit card transactions in the U.S. grew from 37.3 billion in 2016 to 40.8 billion in 2017. But, here's the kicker – that's not just credit card swipes. It's cashless, contactless or digital wallets.
Step 4: Be more competitive
Technology moves fast. Having the latest tools helps you stay competitive in your industry – even as the payments landscape continues to evolve rapidly.
It's important to think about the level of mobility you want with your POS system, both within the store and around the world. For example, if you're looking for a restaurant POS system, will the only kiosk you need be at the front? Will the waitress be taking a handheld unit with her to the table? Or can you place your order on your phone or via an app?
Mobility is also something to consider when you're outside the confines of a building, operating a mobile business or want better flexibility.
Step 5: Compare systems

No two POS systems are exactly alike; while they have many similarities there are features that may make one stand out more to you than others.  If a POS is what you're looking for to take your business to the next step, contact us today. We have access to one of the largest selections of POS systems in the industry and would be happy to demonstrate how the right system can  provide the most efficient experience for you, your employees, and especially your customers.