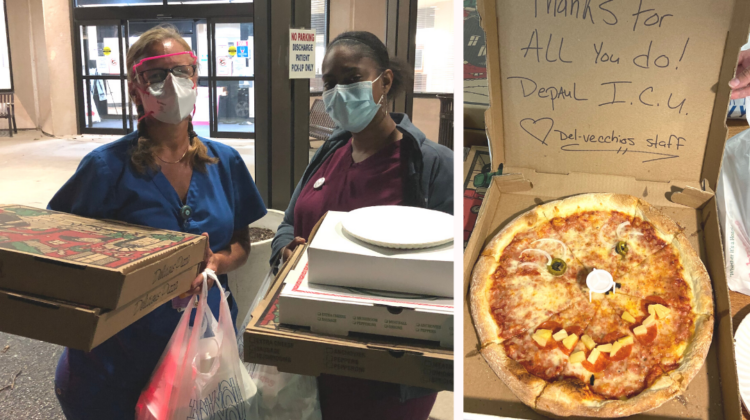 5 Reasons We Love DePaul ICU Team
Each month here at C5 Merchant Solutions we choose a Charity or Organization to whom we can Give Back. It's always fun for our team members to help the community.
July we chose the ICU Team at BonSecours DePaul Medical Center. We were able to treat the crew working the overnight shift to dinner from Del-Vecchios in Norfolk. You can see in the pictures that Del-Vecchios even got in on the fun with a special note and a smiley face pizza!
Since our Blog is The 5's, we thought we'd share 5 Reasons why we chose DePaul's ICU Team as our July Give Back recipients.
They are true #HealthcareHeros – need we say more?
Caring for patients in Intensive Care is always a stressful job. With the ongoing presence of COVID, the workload and stress is even greater for these compassionate professionals.
Working the overnight shift is tough. We're all sleeping soundly in our beds while this team is caring for those in critical need of compassion and medical attention.
Their work never ends. They selflessly take care of our loved ones for 12+ hours a day. Not to mention, when returning home, they disinfect before greeting their families in order to care for their own families.
A special ICU Nurse, Lisa is the wife of one of our C5 Team Members. We truly appreciate her!