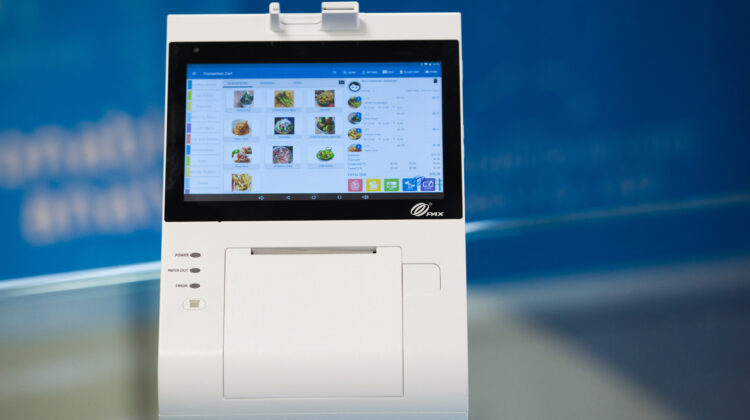 The POS Can't Miss Promotion
Have you been thinking of getting a Point of Sale (POS) system for your business? A POS can make your business run more efficiently. The right system can help scale and grow your business – and even save you money on your credit card processing at the same time.
Here at C5, we are merchant processing brokers.  We offer one of the largest selections of POS systems in the industry.  Most businesses could use some Covid-financial relief right about now and C5's Fall POS Event is just what the doctor ordered.
In true C5 fashion, there's 5 Reasons to take advantage of the Fall POS Promotion.
A 5 Week Offer. Take advantage of this never-done-before-offer now through November 25th.  You'll be ready for the holidays!
We pay you! Why use a boring pin pad and credit card terminal when you can have a robust POS system? C5 will give you $5 to take your old terminal off your hands, like the VX520 and others.
Little Out of Pocket. For $5 down you can be on your way to a more efficient business. Choose from a variety of POS systems designed for an array of industries.
Reduced Credit Card Processing Fees. Drastically reduce your credit card processing fees with our Edge Cash Discount Program. Take advantage of a new POS system with Edge Pricing for just $5 a month for 12 months!
Concierge Level Customer Service. At C5 you always have a live person with whom to contact. We are your true business partners. A 5 Minute Chat will answer all your questions.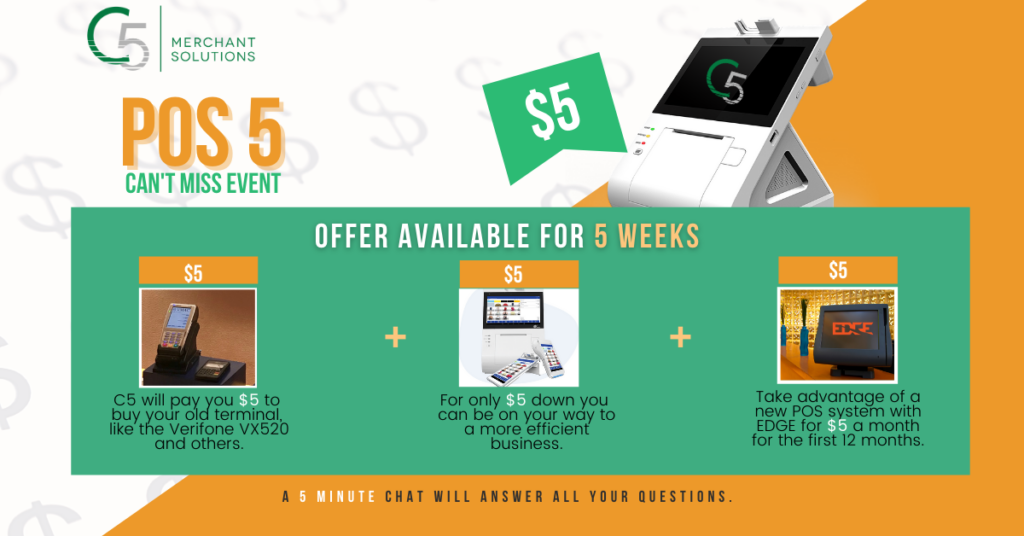 Be Ready for the Holidays
With the holiday, gift giving season quickly approaching, there's no time like the present to get your efficient, money saving system from C5. Give us a call at 757-683-0123 or message us here to get started today!