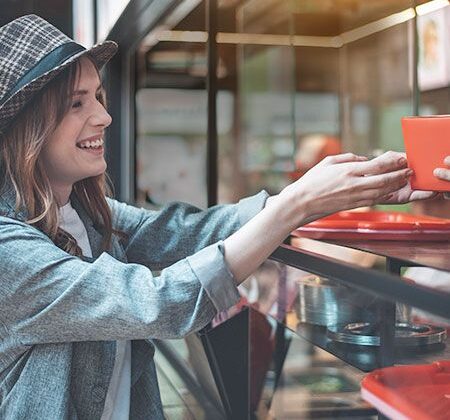 Accept Payments from Anywhere
Accept Customer Payments from Anywhere and Grow Your Business
In this distressed economy, small to mid-sized business owners are doing everything they can to keep pace with or surpass their competitors. In addition to offering unique or high-quality products and excellent customer service, the merchants who are succeeding seem to have one other thing in common: They provide maximum flexibility when it comes to the payment process.
Why is payment flexibility important?
A decade or two ago, the main method of making a purchase was to bring your items to the register and pay with cash, check, or credit card. Long lines and slow transactions were par for the course, and the security at the checkout counter was flawed at best.
Then along came wireless technology, which made it possible for cashiers to accept payments from anywhere on the sales floor. This innovation also enabled employees to conjure bountiful product information with their fingertips, leading to higher volumes and more satisfied customers. If you haven't already, it's time you jumped on the mobile payments train to take your business to the next level!
The benefits of mobile payments technology.
Today's wireless systems are easy to use and offer several other advantages that you'll quickly realize if you take the mobile payments plunge:
You can expand your client base by attracting new customers, without being restricted to your brick-and-mortar location. 
You can obtain the funds you are owed quickly and securely, with instantaneously accessible records of the transaction.
The systems are affordable (sometimes they're even available for free) and in some cases, you'll pay less than 3 percent per transaction.
Accepting credit cards in addition to cash signals to customers that you are willing to go the extra mile to accommodate them.
Doing so can boost your business's credibility, particularly if your business is new or you are small. The fact that you accept credit cards suggests both stability and reliability.
Accepting credit cards provides online records that make bookkeeping easier.
Your mobile card reader and the software behind it are designed to accept a wide variety of payment types, which could attract new customers who prefer to pay with EMV chip cards for example. 
Today more than ever before, customers are seeking a contactless payment experience (Apple Pay, Samsung Pay, etc.) that doesn't sacrifice efficiency or security. Mobile card readers are also equipped with near-field communications (NFC) hardware that interfaces with a consumer's phone or chip-enabled credit card. Once the two devices are within a few inches of each other, the customer's data can be transmitted, their identity verified, and the payment accepted or denied within a matter of seconds.
Meeting the evolving needs of customers is an extremely high priority for today's successful small businesses. Demonstrating your flexibility in accepting payments is one of the most effective steps you can take to increase your customers' satisfaction. Don't wait another day to harness the power of wireless mobile card readers and the robust software that makes them secure, efficient, and increasingly popular with merchants and consumers alike!